AESOP Article SYDNEY A TO Z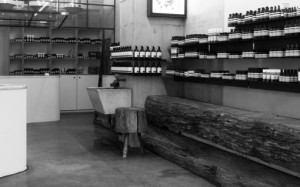 Sydney A to Z
Sydney's confluence of nature's gifts and human ingenuity is constant cause for marvel. Iconic architectural and engineering feats – the Sydney Harbour Bridge and Jorn Utzon's Sydney Opera House (each has its own chequered history, well worth reading) – sit against an awe-inspiring backdrop of ocean, sand and sun. Take in the panorama from atop the Sydney Harbour Bridge; choose from three guided climbs, scheduled from dawn to dark. After a day climb, refuel with excellent coffee and panini at Latteria. Then venture north to visit Rose Seidler House, a stunning 1940s landmark. For edification and inspiration, time your trip to coincide with the Sydney Writers' Festival, Australia's largest annual celebration of literature and ideas.
D
Dario
Cross / Diamant Building
2B/14 level 7 Kings Cross Road
Potts Point 2010
+61 2 9361 5735
A reliable hairdresser is hard to find, let alone one widely revered and with nearly 50 years' experience. However, Sydney boasts the acclaimed Dario Chicco. At Dario's Kings Cross salon – VOI – old-school philosophy and methodology reign, and common tools of the trade like blow dryers and straighteners are banned. Dario is all about the individually tailored, wash-and-wear hair cut rather than the artifice of styling.
Aesop's A – Z of Sydney
http://www1.aesop.com/thinking/aesop-a-to-z/item/509-sydney-a-to-z