BANGSTYLE FEATURE
"I never use a brush to force hair into shape"
After visiting Dario's website, we were able to take a sneak peek at Dario's portfolio and check out his work. His cuts are edgy, modern and classic. He seems to be in touch with the latest trends and aware of what people want. Dario explains, "I started cutting hair in 1965, when cutting hair was an art, it was the sartorialist "tailored" individual period of hair cutting. At that time the great hair cutters like Jacques Dessange, Jean Louis David, Bruno Pittini and Vidal Sassoon re-invented the hair industry by wash and wear — "Pret-a-porter" cuts. From the 60′s to now I still continue to cut hair into shape. I never use a brush to force hair into shape."  He doesn't use a brush!?!? I need to make an appointment with this guy! His vision is that people can still have an amazing hairstyle without the unnecessary use of products and tools. He wants other people to see the benefits of "wash and go" hairstyles.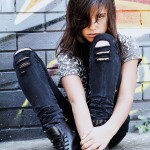 I was intrigued to also find out that Dario actually teaches cutting classes in his salon for those who want to learn the art of hairstyling from a pro! A class with such a renowned stylist is an amazing opportunity to offer!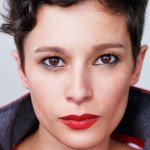 In addition, Dario has been featured in some of the most popular magazines, been interviewed for numerous websites, and worked with some of the worlds biggest celebrities! He states, "As you can see on my website, I have worked on all major magazines and some with some of the best photographers. Non of the haircuts on my site have had a brush used to create the sartorial — "tailored hair cuts".
BONUS!: Dario actually keeps a blog, letting fans in on his thoughts, inspirations, and style guidelines. He features hairstyling tips, photos of actual clients (before and afters!), and general information on products and trends.
Check out Dario Chicco for a Vidal Sassoon Japanese Television Commercial, 2006 http://www.voihaircuts.com.au/#
Visit Dario Chicco's BANGSTYLE profile here!
Contact Information:  Cross / Diamant Building 2B/14 Kings Cross Road, Potts Point Sydney NSW, Australia Phone 02.93615735 … Mobile 0416.195.060